About Us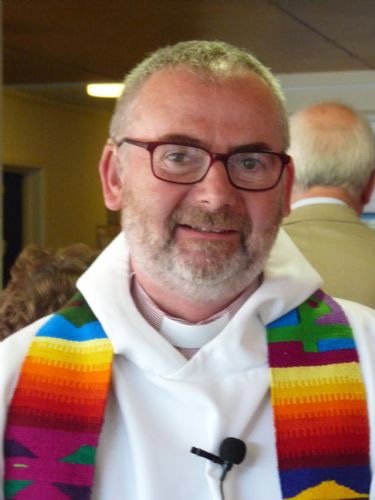 Our Minister, Rev. Roy Howard
Bristol is the cradle of the Methodist movement. John Wesley was its founder and his chapel, known as the New Room, is visited by many. For details of the New Room please follow this link:
http://www.newroombristol.org.uk
At the centre of our Church life is a focus on Our Calling: Worship, Learning and Caring, Service and Evangelism. We are a welcoming and inclusive community seeking to live out our calling as a response to God's love in Christ.
Methodists, as part of their mission, support community development and action for justice, especially among the most deprived and poor - in Britain and worldwide. We have a very comprehensive list of events that help us in this mission. A list of some of the charities and good causes we support are listed in CHARITIES but our support for refugees, food banks and the homeless are just three examples of the charities and good causes we are passionate about. Included in this page is our Mission Statement.
Along with other Methodist churches we are actively involved in discussions associated with Marriage and Relationships. We are keen to promote conversations on the subject. There is a wealth of information that can be found by following this link
https://www.bsgc.org.uk/learning.htm
which will take you to a number of related topics.
Sharing our Worship area are the Zimbabwean Methodist Fellowship who meet most Sundays at 1.00pm.
We enjoy good ecumenical relations with our neighbours, Holy Trinity. Together we work on a number of projects as well as joint services.
We take very seriously our responsibility to look after all visitors to our church and premises. To ensure this is the case we have a robust Safeguarding policy in place. This is on display in the foyer.
As you browse our pages you will see that we actively work to fulfil our mission.
Our faith and the love of God is not restricted, it is open to all. We invite you to share this with us and to receive God's love and understanding in return. And help us to help those less fortunate than ourselves.
All are welcome.
Our Mission Statement
In our worship to give glory to God, Father, Son and Holy Spirit
To be a prayerful community that is welcoming, open and inclusive, affirming people from different backgrounds and of different ages.
To hold the love and challenge of Christ before our congregation and community through witness and service
To offer opportunities for growth in Christian faith and understanding through fellowship
To care for God's creation through our worship, in our witness and in practical ways.
To support and encourage our work among young people and to ensure the use of our premises for worthwhile youth and community activities.
To encourage good relations with the other churches in the neighbourhood and to work together wherever possible.